With the stock market back over 11,000, many folks are treating our economic problems as if they are now in the rear view mirror, and that while job growth and economic activity may remain sluggish, it is inevitable.
Let me say that I sure hope so. Let me also say that I frankly doubt it. Two charts from
Nathan's Economic Edge
help explain my lingering pessimism.
Chart One:
While the economic collapse of the last two years was predicated on several problems (Investment Banks, Fannie/Freddie, MBSs, CDOs, CDSs, etc.) well upstream of the American home buyer, the dominoes did not fall until people stopped being able to afford and/or re-finance their mortgages. For well over a year now, we have been in a payshock lull, but the latter half of this year and much of next year will present a tough challenge, as a great number of homeowners need to sell their homes, re-finance their mortgages, or suddenly start earning a lot more money in order for the country to avoid another shockwave of delinquencies and defaults. Are there enough buyers, is there enough liquidity in the mortgage market, and will the jobs come back in time?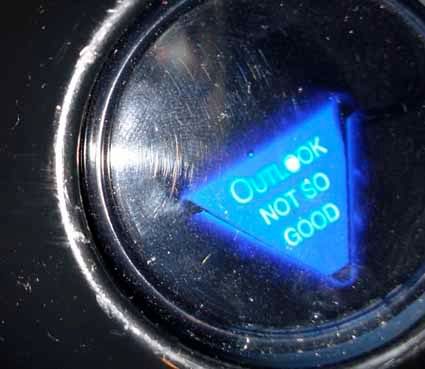 If we look to what staved off Great Depression II in 2009 and 2010, it was debt. The U.S. Government took on record amounts of debt and bailed out corporations, homeowners, and the general economy with record amounts of federal stimulus spending. Yay, so the government and debt can save us again, right?
Chart Two:
For detailed discussion, debate, and variations of this chart, you can read
this post on Economic Edge
. The chart is not perfect, but the main conclusion that can reasonably be drawn remains. An increased debt load has diminishing returns.
In the short term, debt functions like money, as it can be used to buy stuff, bailout companies, hand out tax credits, whatever. This is why Keynesian economic theory advocates aggressive debt-spending in response to financial crisis, it is seen as an investment into the future, with the government being the investor of last resort. Monetarists also use debt as a positive tool, targeting interest rates on debt as a way to contract or expand economic activity and "regulate" the free market. (Think about that for a while.) That is why the monetarist response to financial difficulty is to lower interest rate, making debt cheaper. Both approaches were used very aggressively under both the Bush and Obama administration. However, both the Keynesian and Monetarist theories fail to account for the effect of both public and private debt in the long run. The chart above proposes that there are real diminishing returns on debt. This makes common sense, but has largely been ignored by modern economic theory. Instead of any reliable "multiplier effect" models, the chart posits that while in the past $1 of debt did indeed result in positive marginal productivity, the long trend line show diminishing returns. Furthermore, given our current debt load, any future debt spending may likely result in break even or even negative returns. We are potentially at the brink of debt saturation. And as the chart implies, a debt-saturated economy incurring additional debt would not stimulate any beneficial activity, and may even cause additional harm.
On the more hopeful side, and the title of this post aside, economics can not be reduced to two simple charts. There are countless factors that will determine the future of our incredibly complex economy. Still, it will be interesting to watch the mortgage market over the next two years. Not only would another round of bailouts and stimulus be politically difficult, they could also be economically crippling.